August 15, 2019
The Purge & The Plan
With our year of travel officially having the green light, now all we had to figure out was 1.) what to do with all of our belongings and 2.) where are we going.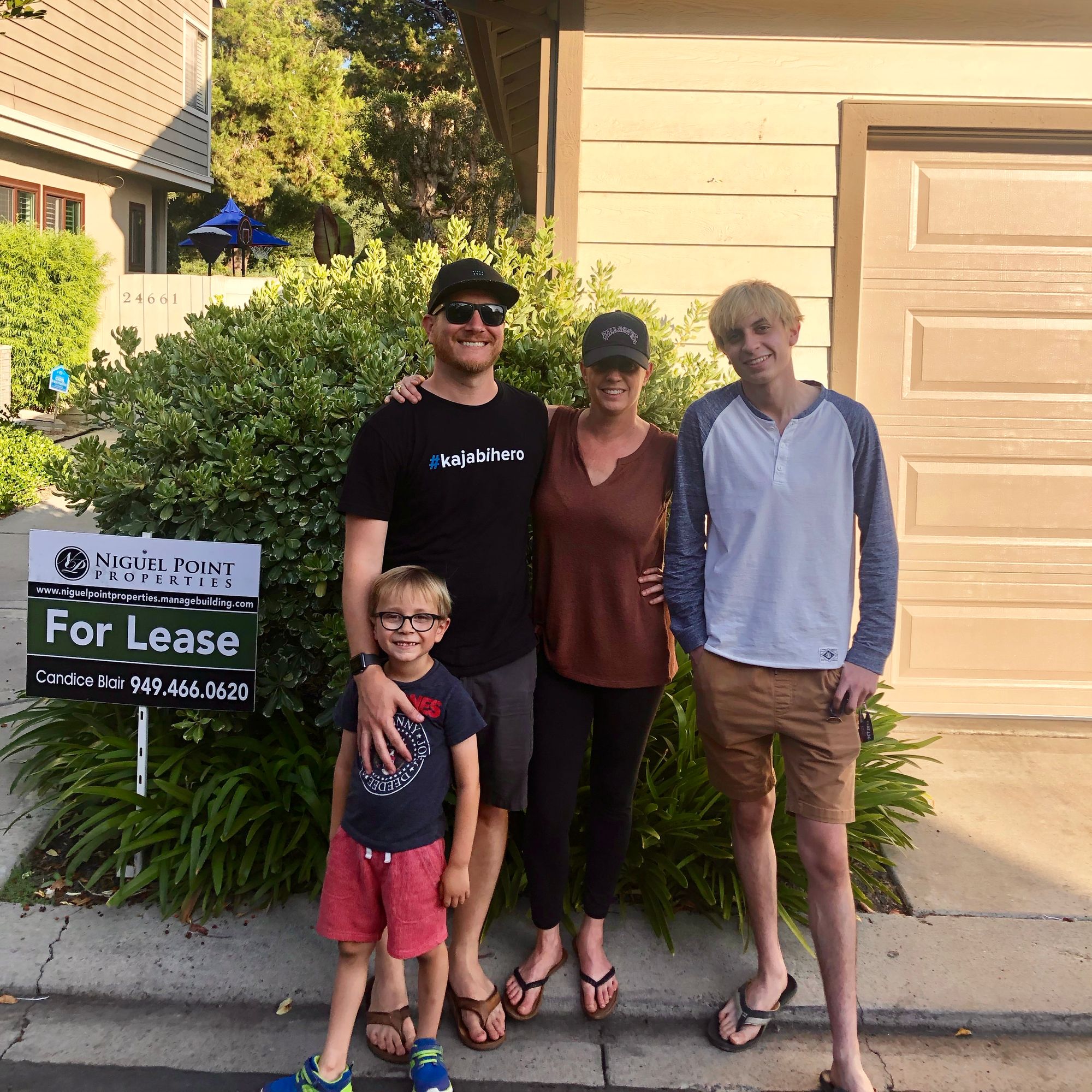 The Purge
We decided now's our chance to purge the amount of stuff we have accumulated over the last 9 years.  We didn't have that much stuff anyways....or so we thought.  That's the myth most of us would like to believe, but seriously we really thought we had our material items relatively under control until we started going through it all!
We decided it best to chisel away at this project every weekend for 3 months leading up to leaving, tackling one part of the house at at time.  The garage, kitchen, closets, living room, linen closets, creating donate piles, to-keep piles, to-sell piles, give away piles and trash.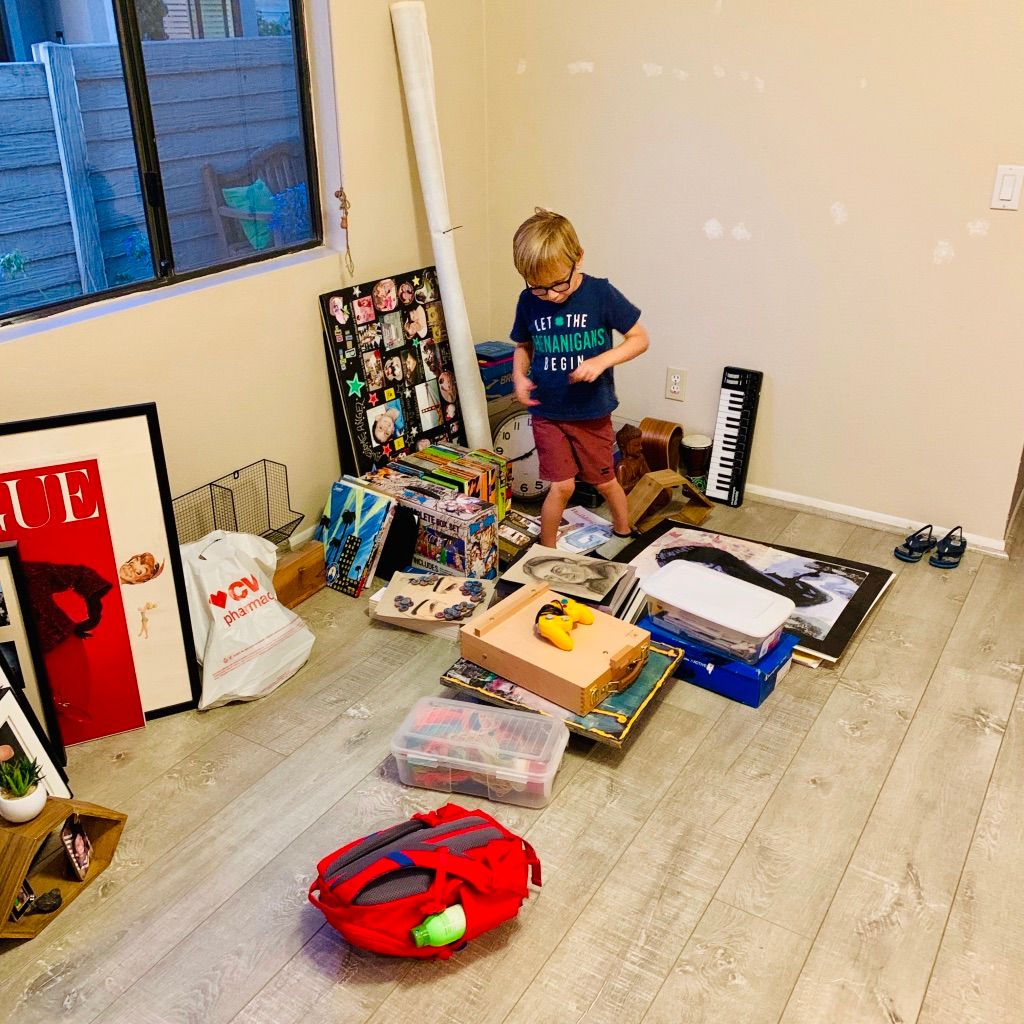 A month before we left we had a garage sale. The community coincidentally decided to have a community garage sale the same weekend which worked out perfectly and provided free advertising.  This was way more successful than we anticipated. We sold so much stuff that we had to ask some buyers if they could pick up items a week after, mainly our dining table, so we had somewhere to eat as we had company coming into town for a couple of days. We also sold a handful of things on Facebook Marketplace. We found that outdoor furniture and kid's toys tend to move pretty quickly there. Between the garage sale and selling online, most of our big items were gone! I wrangled with some sellers remorse after this, but that has since passed.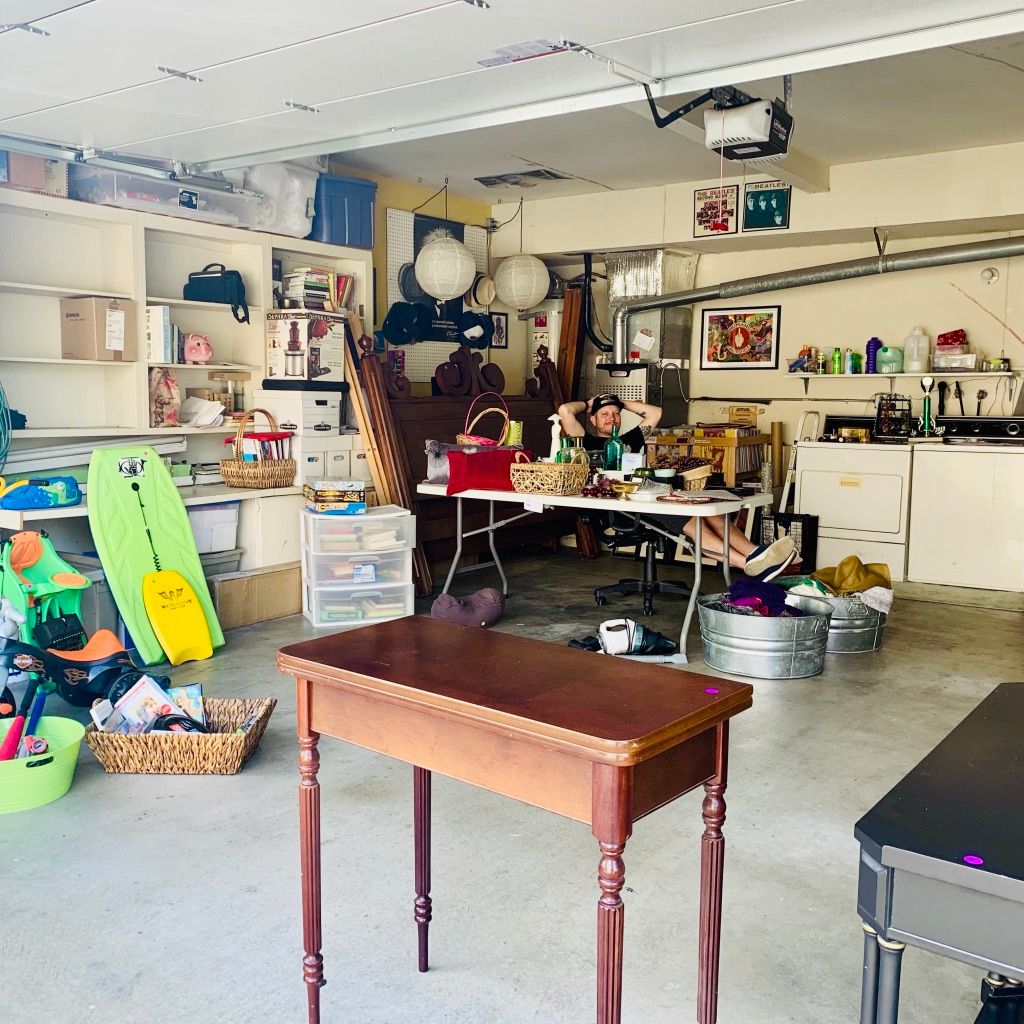 For the items we decided to keep, (lots of memorabilia, clothes, kitchen items, towels, sheets, living room furniture & beds) my advice is to really contemplate each item & Marie Kondo all of it. Ask yourself if it truly "sparks joy" and then ask that same question again. If it sparks true joy, keep it! In all honesty, we didn't have the time to ask this about every item we wanted to keep, so if there was a reasonable amount of doubt, we kept it.  
Randomly, a few weeks prior, I had heard about a company called Clutter, a true godsend.  They come, pack everything up, take it away to storage and deliver it to us whenever we need it again! Between the cost of renting a Uhaul (twice), hiring a couple of guys (twice), and all the packing supplies, it worked out to be a little more than what we had originally budgeted for just a storage unit...Hallelujah! Jamie actually called them 3 separate times just to confirm that their services were legit because he thought it was too good to be true.  Assuming we get all of our stuff back in a year in one piece, this company is amazing!  We were also able to have them store Evan's items and have them delivered to his new apartment when he moves in August.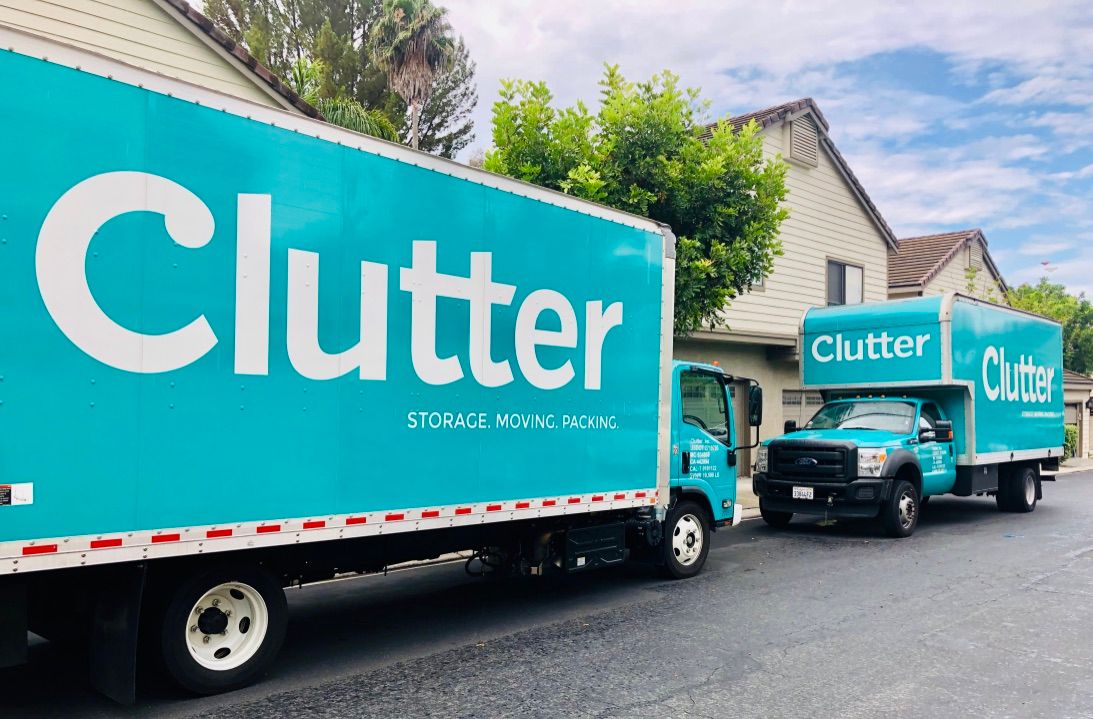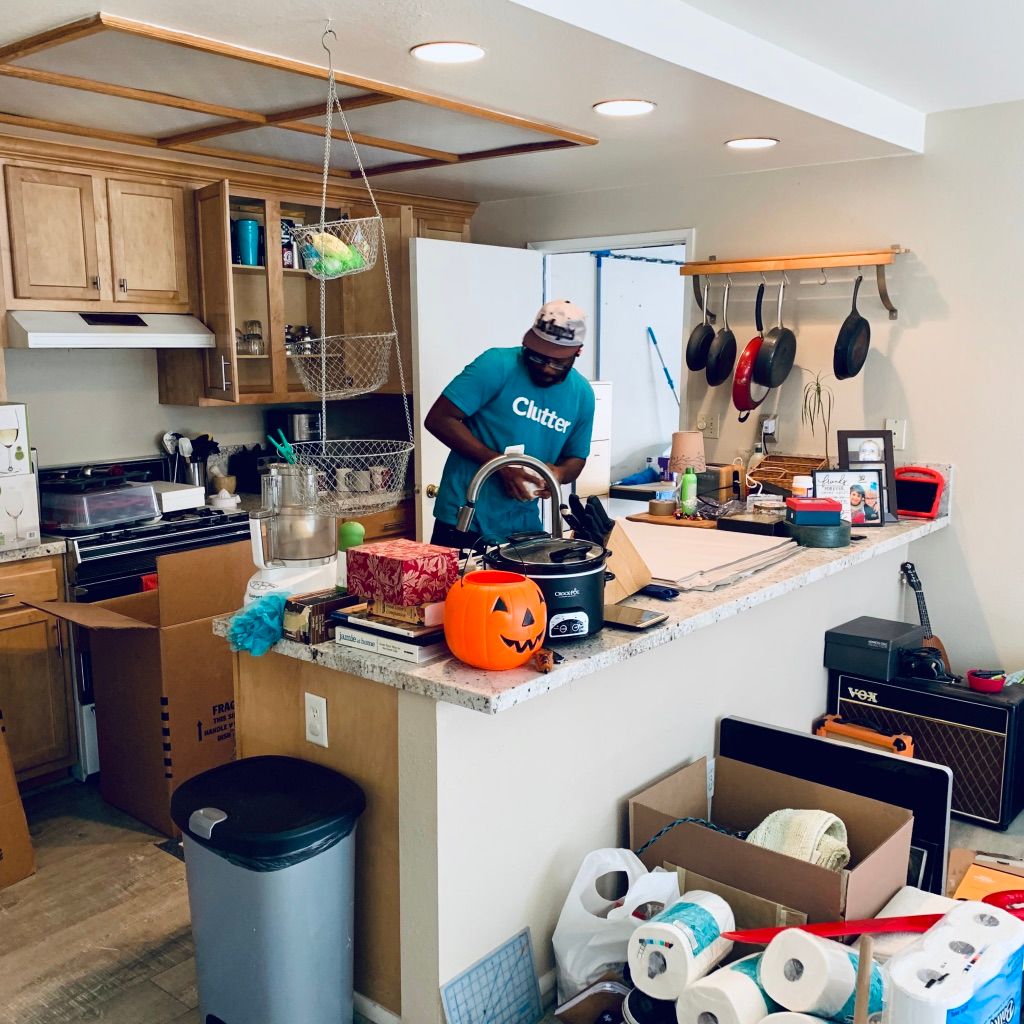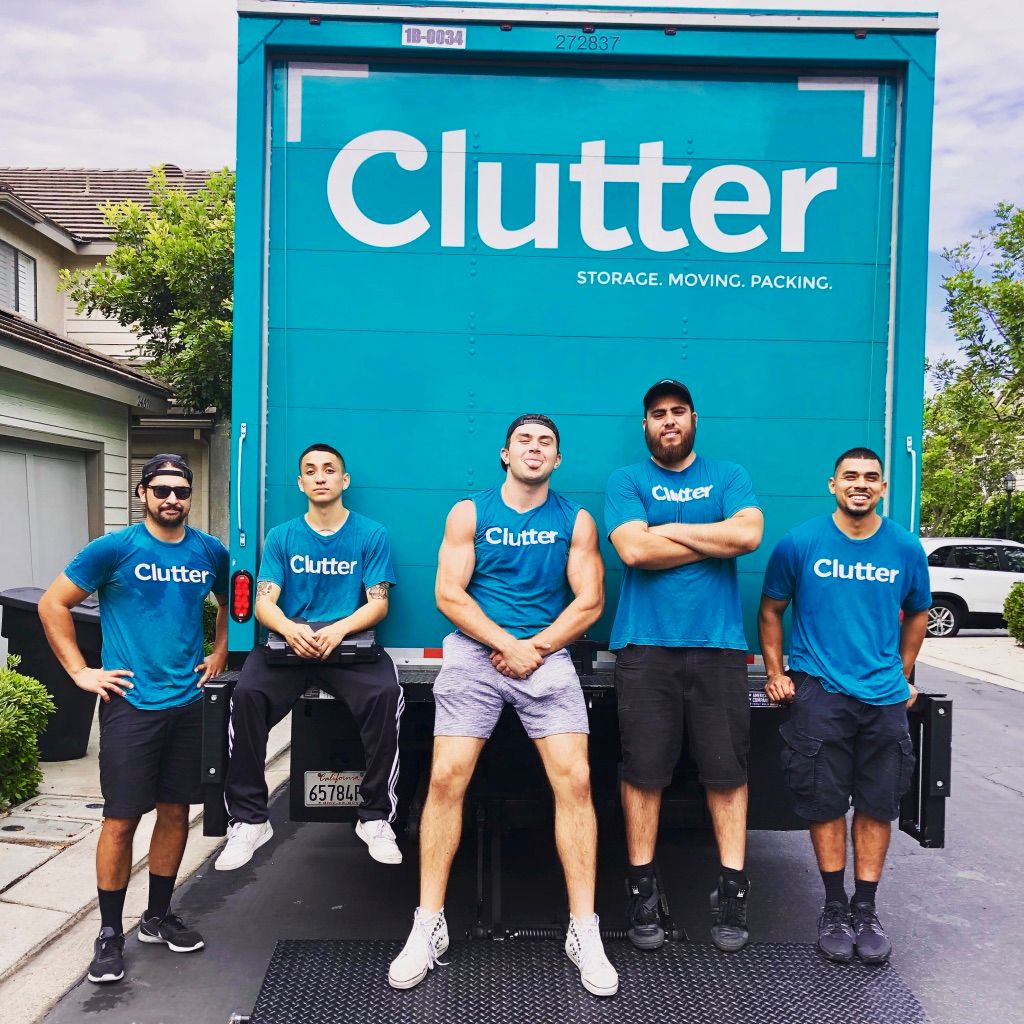 The Plan
The very first idea of this whole trip was to take the cost of living in Southern California (our rent and bills) and use it to pay for an Airbnb for a month-at-a-time in cities we loved. We wanted to spend a decent amount of time in each city in order to get a real feel for what it would be like to live there.
Airbnb provides great discounts for stays of 30 days or more and since Jamie is going to be working, we thought it would be best to not bounce around too much. (Pro Tip: Book an Airbnb for 31+ days and the Occupancy & Tourist Fees drop-off)
We also wanted to take this opportunity to visit with family that lived in distant cities who we don't get to see often. (Jamie's parents in Texas & Aimee's brother and family in NY) We were hoping to spend the last half of 2019 road-tripping North America and then hop overseas for 6 months.
Those were the basic guidelines we went into this with. Seemed easy enough right? Once we sat down and actually started planning the route things changed a bit.  
The Initial Plan
August: Portland, OR
September: New York (Upstate and Brooklyn)
October: Montreal, QC
November: Austin, TX
December: Orange County, CA
We would spend Thanksgiving with Jamie's family in Texas and Christmas back in Orange County our friends and family there.  We got Portland booked, but trying to figure out getting from Portland to New York became the challenge. Since Jamie is working we are trying to limit travel days to the weekends. Also, the thought of having to persevere a road trip of longer than 5-6 hours with a 5-year-old sounded daunting. Honestly, more than 5 hours in a car for me seems daunting as well.  We decided to break the trip up, spend 1-2 weeks in different cities and see more sights along the way.  
The Current Plan
August: Tracy, CA (3 nights); Ashland, OR (2 nights); Portland, OR
September: Boise, ID (2 weeks); Salt Lake City, UT (4 nights); Cheyenne, WY (1 night); Mount Rushmore, SD (1 night); Minneapolis, MN (1 week)
October: Chicago, IL (one week); Cleveland, OH (1 night); Rochester, NY (1 week); Brooklyn, NY (2 weeks); Fredericksburg, VA (3 nights)
November: Nashville, TN (1 to 2 weeks); Dallas, TX (1 night); Austin/San Antonio, TX (1-2 weeks)
December: Dana Point, CA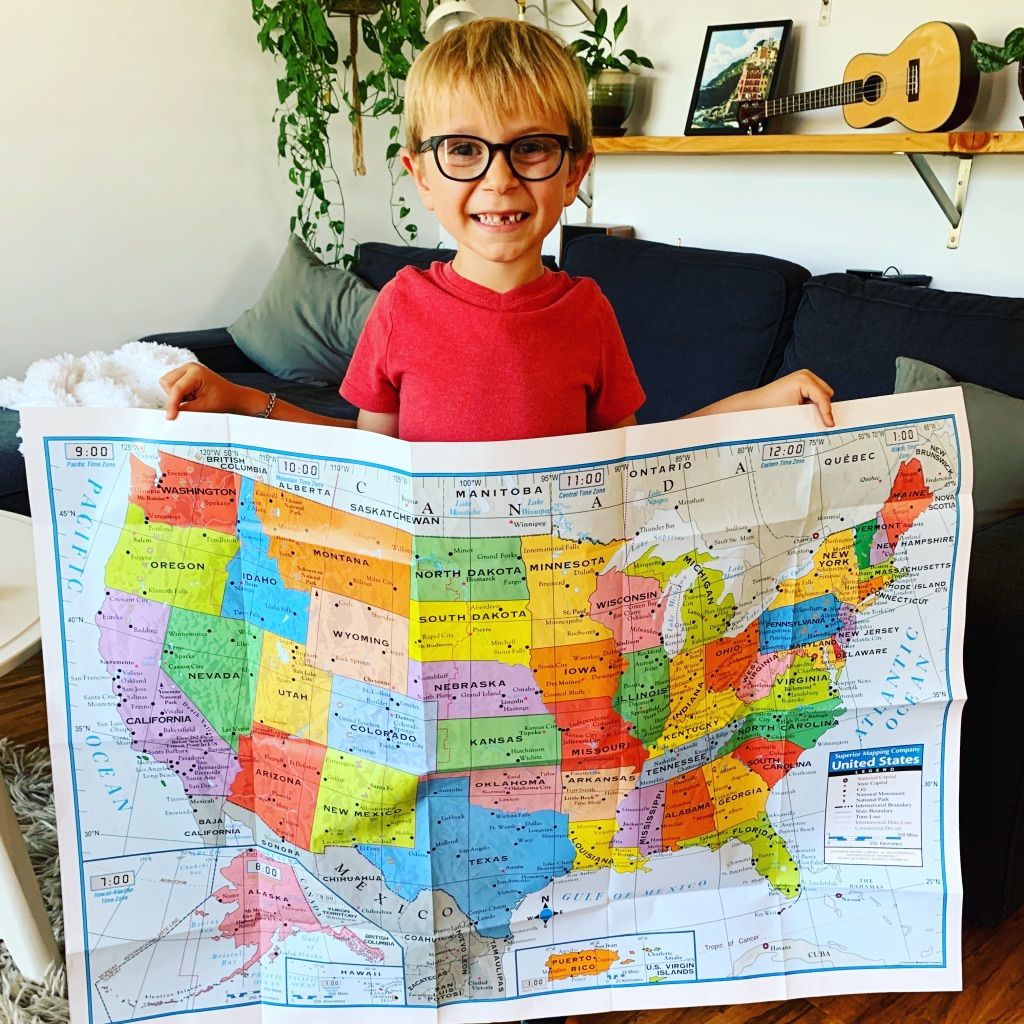 September and October we're hopping around quite a bit, but otherwise we are staying for at least a week in each destination. At this point most of our accommodations in the U.S. are booked and we are currently working on the oversees leg of the trip for next year. Initial thinking is Thailand January 2020 and Europe March 2020.
Almost There
So here we are. A road trip of the U.S. plotted out with accommodations and travel arrangements secured. With our bags packed, it's time to hit the road! It's very surreal to be embarking on a journey that was but a couple of "what if" conversations so many years ago. While the details are proving to be quite different than what we originally planned, it's all happening!  We've sold, donated, stored, planned and packed... time to hit the road!